Our Services
Industry


Best Practices
Web Design and Developement
"Unlock the power of your online presence with our web design and development services!"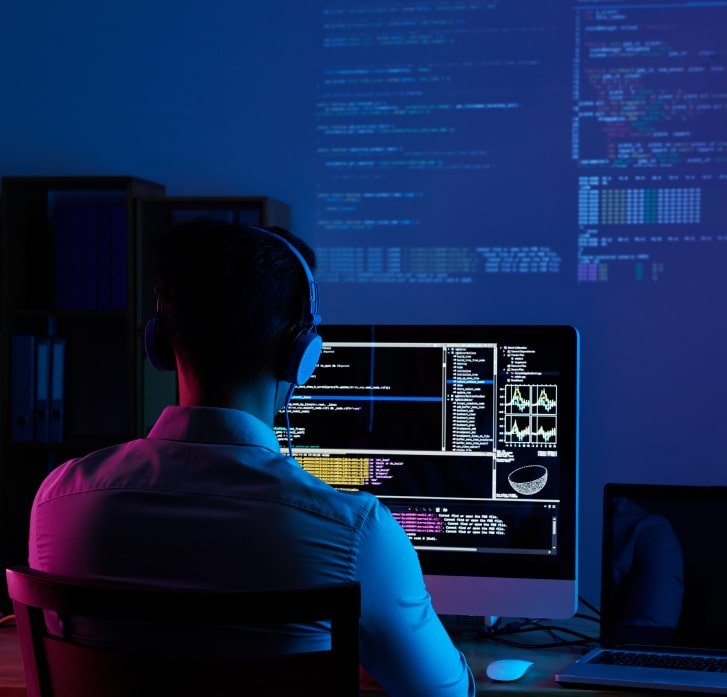 WEB DESIGN AND DEVELOPMENT
At Pixaware Technology Solutions, we offer top-notch web design and development services to create stunning, highly functional, and SEO-friendly websites. Our experienced developers leverage the latest technologies such as WordPress,  HTML5, CSS3, JavaScript, and more to craft innovative websites that offer an engaging user experience. We also provide CMS development and custom web application development services using Php and my sql.
Responsive Web Design
Responsive web design (RWD) is a website design approach that ensures a website looks and works well on different devices and screen sizes.
User Experience Design
User experience (UX) design is the process of creating products that provide meaningful and relevant experiences to users. It encompasses all aspects of the end-user's interaction with the company, its services, and its products.
Content Management Systems
A content management system (CMS) is a web-based application that allows users to manage and create content for a website. It is used to store, edit, and publish content, such as text, images, videos, and audio.
Custom Web Development
Custom web development is the process of creating a website from the ground up with a specific set of requirements and features. It involves the use of coding languages and frameworks to create a website that is tailored to the customer's needs.
"Tap into the power of mobile technology with our Mobile App Development Services for an unbeatable advantage in the market!"
Pixaware Technology Solutions is a leader in mobile application development, leveraging the latest tools and technologies such as React and Flutter. We create intuitive, secure, and interactive mobile applications that offer outstanding user experience. Our team of experienced developers helps you create the perfect mobile application for your business, ensuring maximum ROI.

(USING REACT, FLUTTER)
Feature-Rich Design
Mobile app development with a feature-rich design helps engage customers, improve user experience, and increase conversions.
Intuitive User Interface
A user-friendly and intuitive interface is essential for a successful mobile app that provides an engaging and delightful user experience.
Comprehensive Testing
Comprehensive testing and debugging of a mobile app is essential to identify and address any bugs or issues prior to launching the app.
Scalable Architecture
Mobile app development requires a scalable architecture that can easily handle the ever-increasing user demands and rapidly changing technologies.: Responsive web design (RWD) is a website design approach that ensures a website looks and works well on different devices and screen sizes.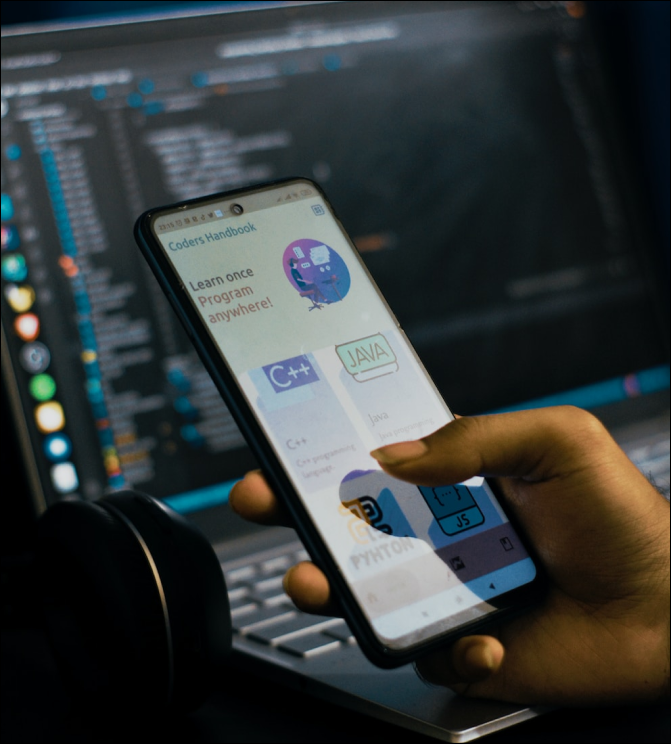 Our UI/UX services will help you expand your reach and gain a competitive edge. With our expertise and experience, we can provide you with a unique user experience that will increase engagement, drive more sales and create a positive user experience. Our services will help you create a visually stunning design that appeals to customers and boosts brand recognition, allowing your business to expand its reach.
01
Understand
Begin by gaining a thorough understanding of user needs and expectations.
02
Define
Define the problem and create user stories, user flows and design requirements.
03
Create
Design the user interface and create the visual design, wireframes and prototypes.
04
Prototype
Create interactive prototypes to test usability and user experience.
05
Test
Test the prototypes with actual users to identify usability issues.
Streamline your operations and increase your sales with eCommerce development services
We at Pixaware offer comprehensive SEO services that can help your business expand its reach and visibility. It can increase traffic to your website and help you reach more potential customers. It also helps optimize your website for better search engine rankings so that your business can be found more easily. Invest in SEO services to help your business grow and maximize its potential.
On-Page SEO
On-Page SEO is the practice of optimizing individual web pages to rank higher and earn more relevant traffic in search engines.
Technical SEO
Technical SEO is the process of optimizing a website's infrastructure and architecture to improve its search engine visibility and rankings.
Link Building
Link Building is the process of acquiring hyperlinks from other websites to your own to improve the search engine rankings of your website.
Content Optimization
Content Optimization is the process of optimizing existing website content to target specific keywords and phrases that users are likely to enter into search engines.
Craft an unforgettable brand identity with our services
At Pixaware Technology Solutions, we offer comprehensive branding services to help you create a strong presence for your business. Our experienced branding experts help you create a unique brand identity that will help your business stand out from the crowd. We also create creative brand visuals and content that will help enhance the visibility of your brand.
Logo Design
Logo Design is the cornerstone of any brands identity, creating a visual representation of the company and its values.
Graphic Design
Graphic Design is an integral part of any brand identity, helping to create a consistent look and feel across all marketing materials.
Packaging Design
Packaging Design is an important part of any brand identity, helping to differentiate products from competitors and ensure a memorable unboxing experience.
Corporate Identity Design
Corporate Identity Design is the process of creating a unified visual language for a brand that can be used across all aspects of the business, from marketing materials to office spaces.